My Pooky and I had an appointment at our local tea room,
Satori Tea Company

, for our monthiversary along with an early Valentine's Day date~
As for on the actual Valentine's Day, I stopped by Pooky's work to give him my box of homemade chocolates with strawberry filling. In return, I got a box of macarons

and assorted truffles but the surprises did not stop there. We shared a sushi dinner and I got dropped home around 9:10 pm. Then I got a phone call around 9:30 and was asked to come outside. I was confused and thought that he probaby had forgotten something and my mind began to sort through what it could be. I peeked out my door and saw a candle-lit pathway with him standing at the end of it and along the sides there were more candles arranged in "DP" inside a heart and "I ♥ U". My heart melted since it's the sweetest thing done for me. I couldn't stop smiling and wanted to hide my face


then he pulled out a box

with a key motif necklace inside. This is one of the most memorable and sweetest Valentine's Day ever!
Enjoying a little morning snack at Psycho Donuts.
Different experience in terms ambience but the menu did not stray far from what I was used to seeing.
my raspberry tea.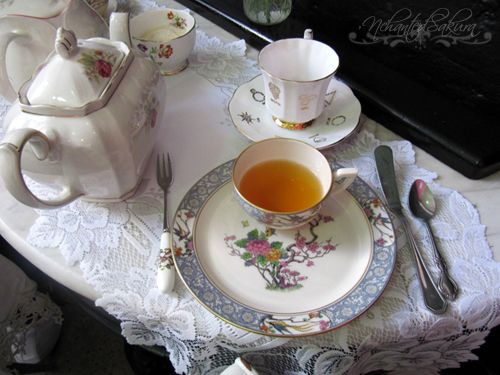 Our raspberry scones~ The heart saucers are so cute ♥
Assorted finger sandwiches.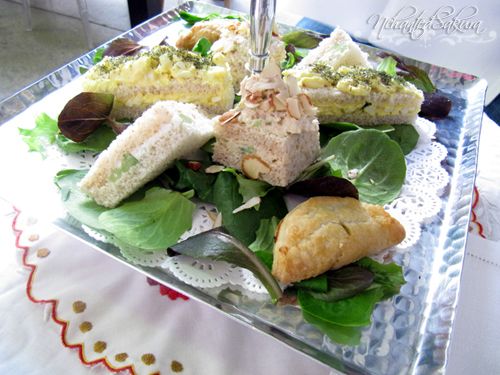 Red velet cupcakes and macaron for the dessert portion.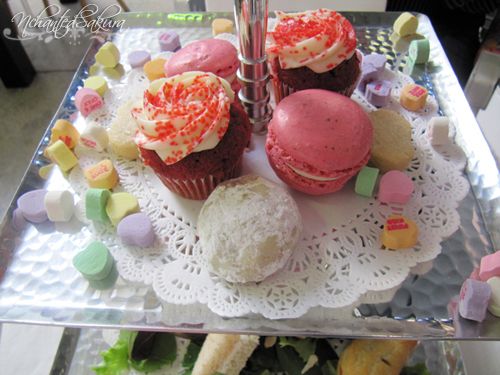 And a pair of warm crumpets!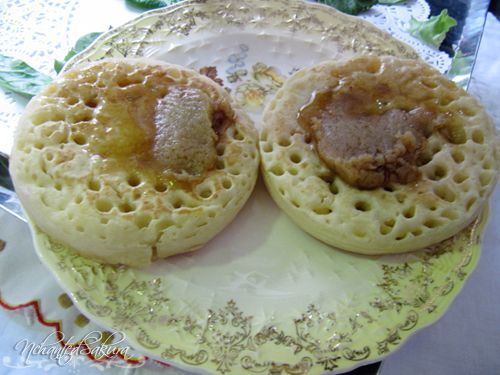 The little surprise Pooky set up outside my house.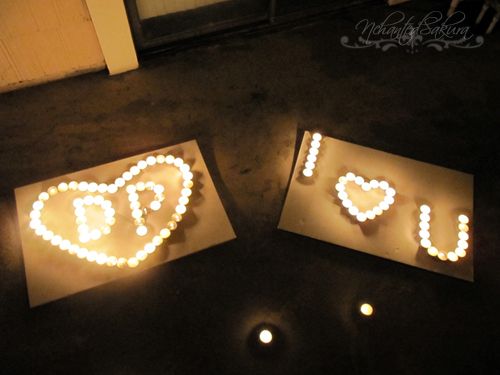 It's never Valentine's Day without flowers!!