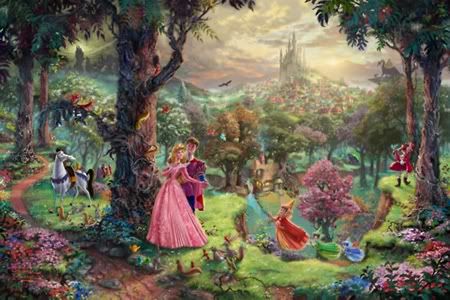 Thomas Kinkade, the "Painter of Light" and one of the most popular artists in America, died suddenly Friday at his Los Gatos home. He was 54.
It was kind of strange because I just spoke about him a few days ago about his
Disney
collection and possibly his last which is
The Little Mermaid
. To suddenly find out this news, I still can't believe it. I dreamt of having one of his breath-taking paintings for my future home which is the Cinderella piece. We are forever grateful of his gift.