I was crazy enough to spend the first day in SoCal eating solely sweets. First stop was Beverly Hills for some Sprinkles Ice Cream! A branch originally of Sprinkles Cupcakes, the first cupcake bakery ever. Sprinkles Ice Cream opened their doors a few months ago (May 2012) and I've been very excited to visit! The decor is similar to it's sister store with minimal color and simple but modern decor. They did not have strawberry that day (totally came on the wrong day) so I tried a vanilla ice cream instead with chocolate sprinkles. It's simple but I didn't want to overindulge because I have to save room for many more sweets!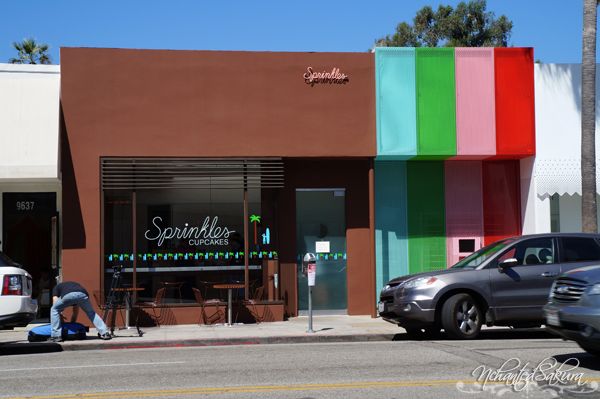 The original Sprinkles Cupcakes.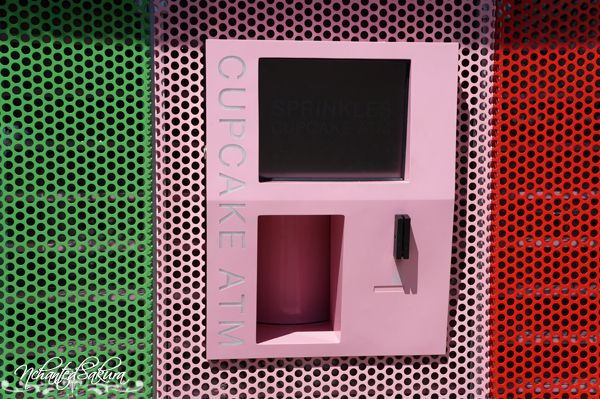 Their new cupcakes ATM machine where you get can your cupcake without stepping into the shop.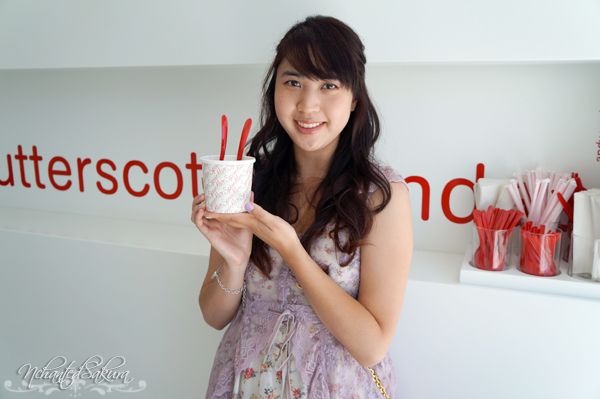 I got my first taste of Sprinkles Ice Cream!
Next stop was
IOTA Coffee & Bakery
in Koreatown. We ordered a mille crêpe and a honey brick toast.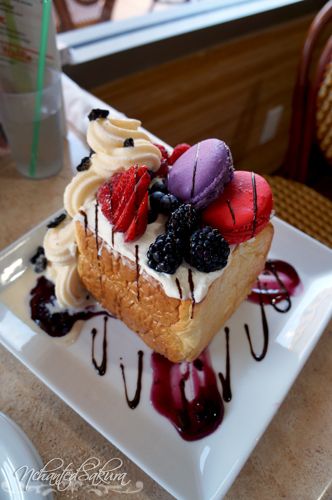 Bottega Louie was not far from K-town and it's one of the places I absolutely MUST stop by. When I stepped into the store it was like sweet heaven for my eyes with pretty colors and filled with desserts. I just wanted to try everything of each. I did get my box of macarons and stopped by Frances Bakery & Coffee for my second box of macarons. Then we went all the way to San Gabriel for Half & Half Tea House for some milk tea~ Or in my case, strawberry ice milk with pudding and honey boba.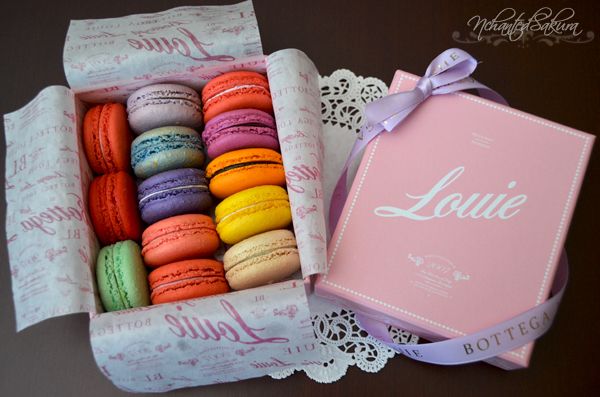 Flavors: earl grey, rose, strawberry, passion fruit, raspberry chocolate, lemon grand cru, mandarin chocolate, vanilla, violet cassis and matcha.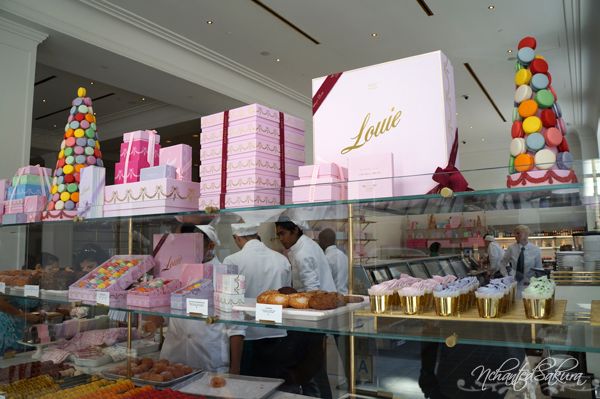 They first opened their doors in 2007.
I'm in sweets heaven and I just want to try everything!!! ♥ Just like in Yumeiro Patissiere
Heading back to Anaheim and our last stop was Tebo Tebo Tea Lounge for their version of brick toast. There were a selection of different toasts you can get but I chose "Paris in a Box" only because of the name, strawberries and macaron I get with it. The condense milk was a nice touch and different from other brick toasts I've tried closer to home.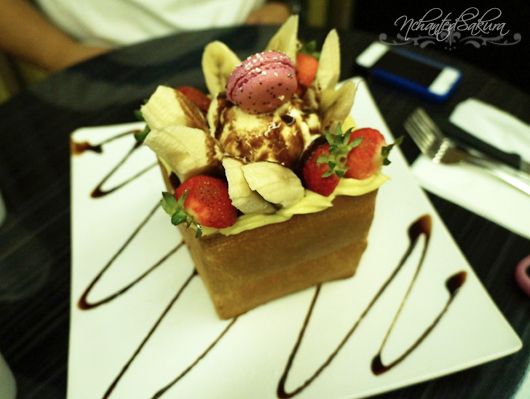 The day ended with my tummy full of sweets that could make one diabetic but we only get to do this once in a while so it won't kill us . A vacation for me is trying out the local food, being a tourist where I get to take pictures of everything I see, spending time with Pooky and making many kodak moments~
have a sweet day everyone,
Yumi